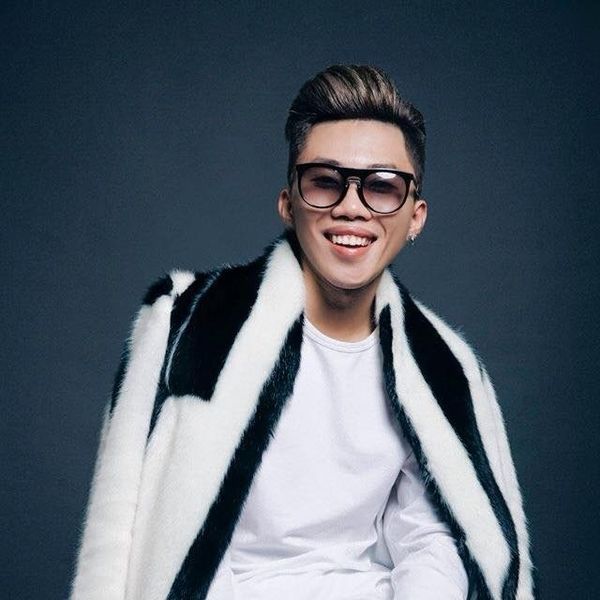 Ca khúc Let Get Loud do ca sĩ Mr.T. thể hiện, thuộc thể loại Rap Việt. Các bạn có thể nghe, download (tải nhạc) bài hát Let Get Loud mp3, playlist/album, MV/Video Let Get Loud miễn phí tại LyricCuaTui.com
Lời bài hát: Let Get Loud
Mr.Tuan!!!!
Let's Get Loud-Mr.T ft Yanny
Ayo.. watsup everybody! It's ur boi Mr.T (Yanbi)… This is why i'm hot, u know? I make u say LET'S GET LOUD !!!
[Chorus]
let's get loud
let's get loud
turn on the music
just clap your hand n everybody say!
let's get loud
nao dung co lang phi nhung phut giay
and try your best (try your best)
let the music make you free !!!
[Verse 1]
Hello my name's Mr.T
Come on come on, everybody Put ur handsup, follow me with ur heart
1 2 3 Ready to flow
Let's Get Loud – Toi la nguoi mo dau
19 tuoi song voi 1 niem *** me, hay nhu toi dung ngai ngung nhu the, thoi gian troi dau ai co the niu lai, ngay luc nay hay noi rang minh la ai
Tung cam xuc, tung nhip dap trong tim, la cach toi va ban cung the hien chinh minh
Never never never scream !!!
U gotta mean what u say !!!
[Verse 2]
imma imma imma flow
hom nay chung ta co nhung gi
va nhung bai hat ban thuoc la gi
nao wait rof me
let's sing mah homie
nao hay bien nhung uoc mo khong chi la hi vong
tung cam xuc den voi nhau trong con tim that chay bong
let's do it , do it
you gotta prove it
you gotta mean what you say !!!
U gotta mean what u say, Mr.Ban Sac dang o day
Cu coi nhu 1 ngay dai, toi thay minh nhu tre lai, *** khai niem ve dung sai, tu khang dinh minh la ai, va va va..
1 for da funny
And 2 for da show
Song voi *** me, cam thay so crazy
Tai *** headfone, on da mic trong that ngau
Nam lay tay toi and felling my soul !!!
tim kiem lien quan :
Let Get Loud karaoke
Let Get Loud mp3
Let Get Loud guitar tab
Let Get Loud piano
Let Get Loud hợp âm
Let Get Loud nhạc chuông
Let Get Loud nhaccuatui
Let Get Loud nhacpro
Let Get Loud lyriccuatui